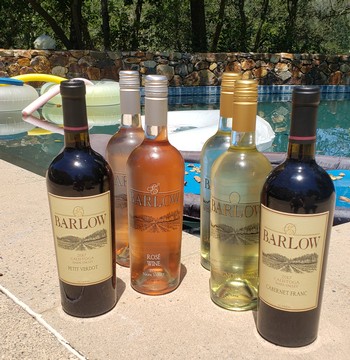 We are excited to put a special summer sipper 6 pack together for everyone. Some special unique wines, plus some summer favorites at a special price!
What's included: 2 bottles 2019 Rosé, 2 bottles, 2019 Sauvignon Blanc, 1 bottle 2014 Barrouge, and 1 bottle of our newly released 2017 Petit Verdot.
All this previously would be $184, but now, if you buy the 6 pack, you can get it for $154!